So you've gathered a small diverse group of people to create a safer dance space?
You'll find here a kit with a generic code of conduct, posters and a cheat sheet for organizers, so you can jump start your safer space process!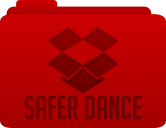 You'll find all you need in this dropbox folder. Use the scalable PDFs for printing signs. Use the SVG if you'd like to modify them. You can use the open source free software Inkscape to do so.
If you want other models of codes of conduct, you'll find some in the dedicated page as well as here (thanks to Aleks Taranov and the community!).
Please leave comments if you have suggestions for improvements.
I would also encourage you to make your own homemade signs using cardboard and paint. I think they make for very nice and welcoming safety guidelines.
This work was made by Ouardane Jouannot and is under Creative Common Zero licence, which means you can freely share it and modify it without any constraint!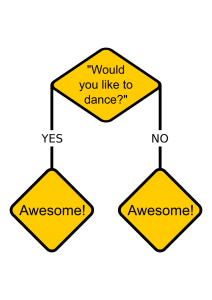 Other examples
I'll feature here other posters examples from other groups or dance communities: